EPISODE #7 Innovation in Computer Science with Dr. Andrew Rau-Chaplin & Dr. Luigi Benedicenti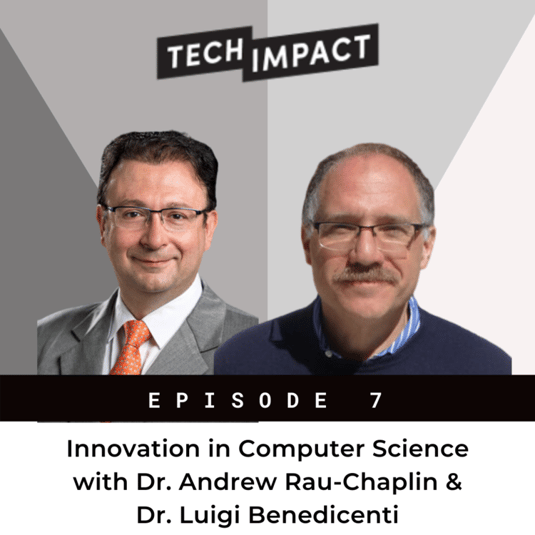 We need more talent.
It's a constant refrain from our region's tech sector. I hear it from business leaders and emerging entrepreneurs, from global companies and startups. The shortfall between the demand for more skilled workers and supply is our top limiter of growth.
Our post-secondary institutions are critical to the supply challenge, as they educate and graduate so many members of our future workforce. I was thrilled to have Dr. Luigi Benedicenti and Dr. Andrew Rau-Chaplin, the Deans of Computer Science at the University of New Brunswick and Dalhousie University, respectively, join me to talk curriculum, collaboration, and our region's unique value proposition to students.
RISING DEMAND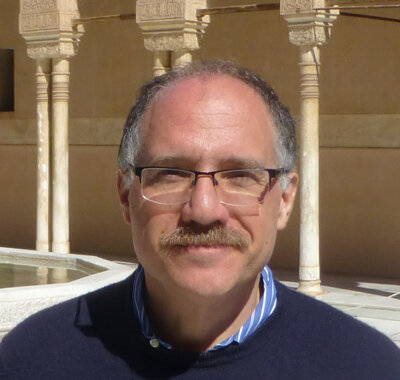 We covered a lot of ground in this episode, including the broader context. We spent some time off the top talking about the pervasiveness of technology and how computing's changing how we live, work, and learn. Today, even the least technical among us interact with digital technology in our daily lives, from our phones and cars to how we shop and work.
Technology touches all parts of our lives, which has vast implications for the future of computer science. "If it is going to run the infrastructure of the world, if it's going to define what an organization can accomplish, it is really the study of the moment," Andrew says.
And it's not just tech companies that need computer science grads. Every organization is digital now. Even businesses and people who may have shied away from technology in the past now realize that the future is digital.
BEYOND NUMBERS
Expanding talent isn't just about quantity, although we certainly need more students in computer science programs. As Luigi says, UNB's programs have doubled since 2008, "and it's absolutely not enough. If we were to double it again, we still wouldn't be able to support the growth that is required here."
Along with producing more computer scientists, growing talent also means increasing diversity. We need to make more room for people of different genders, races, ethnicities, ages, sexuality, languages, educational backgrounds, and more. And we also need to think more holistically about talent. The tech sector needs experts in sales, product management, project management, marketing, and more. That's what's so fascinating about this industry: the breadth of talent required is unbelievable.
GOING GLOBAL
"We have a great story to tell because we really have a fantastic environment, this is a great place to live," Andrew says. "And that is hands-down something that attracts people."
As Luigi points out, the benefits of recruiting students and workers go beyond merely filling a vacancy. These students are risk-takers, and many come from entrepreneurial backgrounds.
"Every time we welcome an international student to our campus or to Canada, we import both cultural and technological innovations," he says. "They enhance our competitive advantage, and they create new opportunities for all of us."
But there are challenges, including bureaucratic hurdles and a highly competitive global job market. It's going to take a team effort to overcome the barriers and I know together we can and will.
PART OF A PIPELINE
Universities and colleges are not islands, of course. They're essential pieces of the talent pipeline that starts in the K-12 school system and continues into industry. The only way that we're going to build a robust supply of skilled tech workers is if the entire ecosystem has a shared vision, partnerships and collaboration.
Partnerships with business and government are critical, especially as competition is global. International students, in particular, have a lot of options. So our entire sector needs to coordinate our efforts to advance a winning value proposition.
There are many ways to bridge the school-work gap, an appealing option for students hungry to connect theory with practice. Opportunities must include more experiential learning in tech companies or IT departments and new co-op models, such as alternating work and academic terms or a hybrid model in which students spend mornings at school and afternoons at work. There are research projects, hack-a-thons, entrepreneurial training, fireside chats, and many more ways the private sector and universities can come together to help students build their skills, networks and on-the-job experience.
And let's drop that tired old 1980s persona of what computer science is all about. Let's keep talking about what's being built out of the region, meeting more role models, and celebrating the successes happening right here.
To listen to our conversation, click here.
Here's a peek at some of the highlights from this episode:
[9:00]: My guests dig into why computer science matters more than ever.

[21:48]: Andrew on how increasing the talent supply feeds different kinds of growth, including attracting anchor companies and supporting the digital transformation of SMEs.

[26:52]: Luigi talks about how Atlantic Canada is fertile ground for the digital economy.

[30:15]: Andrew discusses the need for diversity so that computer scientists build things that reflect us "as a total society."

[41:12]: Luigi on how international students and immigrants bring cultural and technological innovations, enhance our competitive advantage, and create new opportunities.

[54:30]: We close on the idea of ditching outdated ideas about computer science. Amen to that.
DON'T MISS AN EPISODE.
Do you subscribe to the Tech Talks With Cathy Simpson podcast? If not, please do. Every week, my guests and I will be covering lots of different topics around innovation, technology and the future. Click here to listen and subscribe in iTunes. You'll find us on Spotify, Apple Podcasts, Google Podcasts, PodLink and everywhere else you enjoy podcasts.
And sign up for our newsletter to never miss an update.
Visit Techimpact's website here
Links