EPISODE #11 5 Big Takeaways from 2020 with TechImpact CEO, Cathy Simpson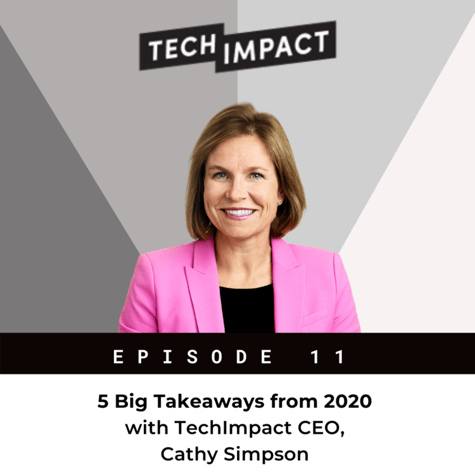 At the end of a year unlike any other, I've been reflecting on the impact of COVID-19 on our region and, of course, in particular on our innovation agenda and tech sector.
DON'T MISS AN EPISODE.
Do you subscribe to the Tech Talks With Cathy Simpson podcast? If not, please do. Every week, my guests and I will be covering lots of different topics around innovation, technology and the future. Click here to listen and subscribe in iTunes. You'll find us on Spotify, Apple Podcasts, Google Podcasts, PodLink and everywhere else you enjoy podcasts.
And sign up for our newsletter to never miss an update.
Visit Techimpact's website here