EPISODE # 33 Girls STEM UP! Returns March 20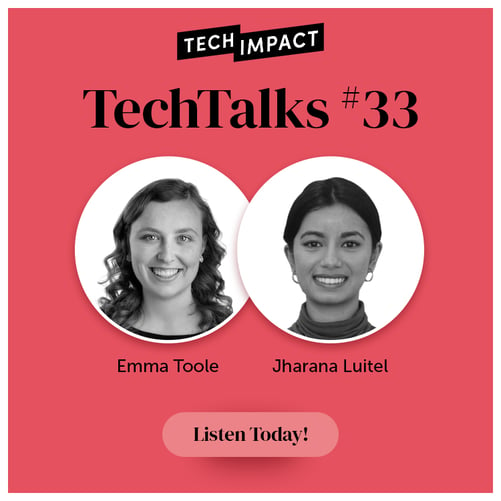 Here's a peek at some of the highlights from this episode
[03:51]: Emma shares her background and path to studying science.

[07:14]: Jharana tells us about her winding road, from her native Nepal to Fredericton, from business computer science.

[14:18]: We talk about what it's like being a woman in a male-dominated field, and Emma and Jharana talk about their challenges finding female mentors.

[20:10]: Emma gives us the background on the Girls STEM Up! conference, now in its fourth year.

[26:025]: Jharana shares a bit about the talk she'll give at this year's Girls STEM Up! event.

[32:01]: Emma on who the event is for, and why everyone should think of attending, even if STEM isn't on their radar.

[41:55]: We talk about what the future holds for Jharana and Emma.

>>[41:40]: Laura on New Brunswick's advantages, and what we need to do next.
DON'T MISS AN EPISODE.
Do you subscribe to the Tech Talks With Cathy Simpson podcast? If not, please do. Every week, my guests and I will be covering lots of different topics around innovation, technology and the future. Click here to listen and subscribe in iTunes. You'll find us on Spotify, Apple Podcasts, Google Podcasts, PodLink and everywhere else you enjoy podcasts.
And sign up for our newsletter to never miss an update.

Visit Techimpact's website here