Tech Sector Events
Connect, grow and learn at these upcoming live and virtual events. From pitch competitions and training sessions to industry gatherings, conferences and more, it's all here.
Posts about IT Summit: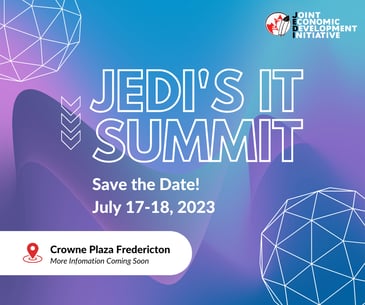 SAVE THE DATE‼️
JEDI is hosting an IT Summit on July 17 - 18 at the Crowne Plaza Fredericton. More...