UNB Boot Camps Will Teach Tech Skills For Jobs With A Shortage Of Workers
Author: Tyler Mclean, Huddle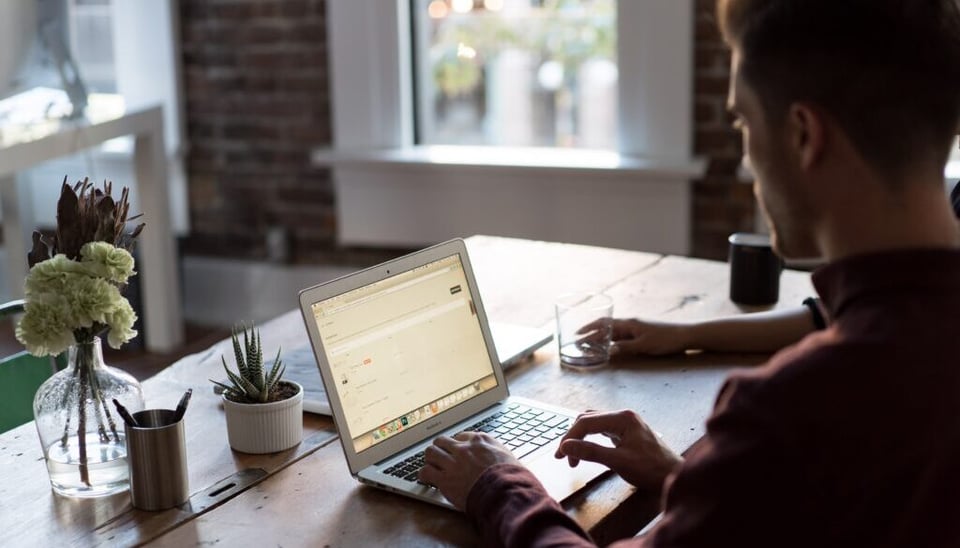 FREDERICTON – UNB IS LOOKING FOR APPLICATIONS FOR ONLINE CODING BOOT CAMPS DESIGNED TO ADDRESS THE SURGING NUMBER OF AVAILABLE POSITIONS IN NEW BRUNSWICK'S IT SECTOR WORKFORCE.
The training boot camps, announced earlier this year, will be delivered by The University of New Brunswick College of Extended Learning and provided by The McKenna Institute and TechImpact.
The program gives learners the skills needed to fill in-demand professional roles, such as full-stack developer, QA and tester, application developer and web developer, in addition to several other roles.
The Coding Boot Camp is offered in partnership with 2U, Inc. and will be the first in a series of professional tech boot camps offered by UNB.
Plans are also underway to offer data analytics and cybersecurity boot camps to meet the equally intense labour demand in those areas.
Each boot camp provides training in skills employers are actually seeking and promises to launch a new career for learners in as little as 24 weeks.
The curriculum takes a deep dive into the basics of coding and data structure, with participants getting not only the hands-on experience with the applications and programs used by developers but the chance to build a professional portfolio to share with future employers.
UNB is promising nine hours of learning per week through live, online classes led by instructors fully vetted by the university.
Web developers in demand
A 2020 list compiled by leading human resources company Randstad, showed web developers were Canada's fifth-most in-demand job.
With an average salary of $62,522 for a web developer in Canada, the job's varied skillset has only become more in demand as the pandemic progressed.
The need for new training was highlighted in a recent five-year growth plan for New Brunswick's IT workforce, produced by TechImpact and Jupia Consultants for the provincial government.
The resulting NB IT Workforce Growth Plan calculated the gap to grow to 2,000 skilled positions within the technology sector in New Brunswick alone over the next three-to-five years.
"The report found critical steps were needed to ensure New Brunswick has the skilled digital workforce that the evolving economy needs. It also found that a wave of skilled IT positions needs to be filled in the coming years," said Cathy Simpson, CEO of TechImpact and co-author of the plan.
"We knew from the very beginning that we were going to find a digital skills deficit. And we talked to employers and educators, and very quickly we knew that there was going to be many pathways required to education and employment," said Simpson.
She made the comment this week at UNB, part of a parallel announcement with IBM Canada and The McKenna Institute, which plans to upskill an additional 40,000 people in the region over the next five years to help cover current industry demand.
Between the coding boot camps at UNB and the wider association with IBM Canada's SkillsBuild platform to deliver customized learning, organizers with TechImpact and The McKenna Institute believe they can bring the province's workforce the right training in a short amount of time.
Simpson told Huddle back in February that the partnership behind the boot camps planned to graduate 600 participants from across Atlantic Canada from such accelerated programs over the next three years.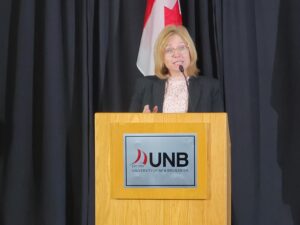 This week, Simpson noted that the first of those boot camps hopes to attract around 40 initial learners but stated there is not a hard cap on the amount at this time, and more support for instructors may be required if initial interest is higher.
The boot camps also have tuition supports from two sources for those in need, with eligible candidates able to access support through the McKenna Institute at UNB.
The province also has funding available for those looking to boost their skills and for employers looking to retain talent in coding and development.
"It's a very big deal to have the first boot camp open with tuition support," stated Simpson.
Required infrastructure catching up
Canada's digital divide has also been a barrier to such online learning and prospects of remote work.
Simpson noted recent announcements such as $55 million in rural broadband investment through the Federal Government awarded to Rogers and Xplornet, one that will see high-speed fibre optic internet connected to an additional 11,000 households across New Brunswick, and Bell's decision to invest further in expanding rural broadband are helping to address access in the province.
"These are all big pieces in the overall digital economy discussion. To build that digital economy you need infrastructure, investment, and skills," shared Simpson.
"There are a lot of really great things happening that's driving in the right direction, and we need to keep building the momentum."
Tyler Mclean is a Huddle reporter based in Fredericton. Send him your feedback and story ideas: mcleant@huddle.today.
Read the original article here