Supercharging Innovation for a Flourishing Atlantic Region
Five leading institutions join forces to harness the power of innovation in Atlantic Canada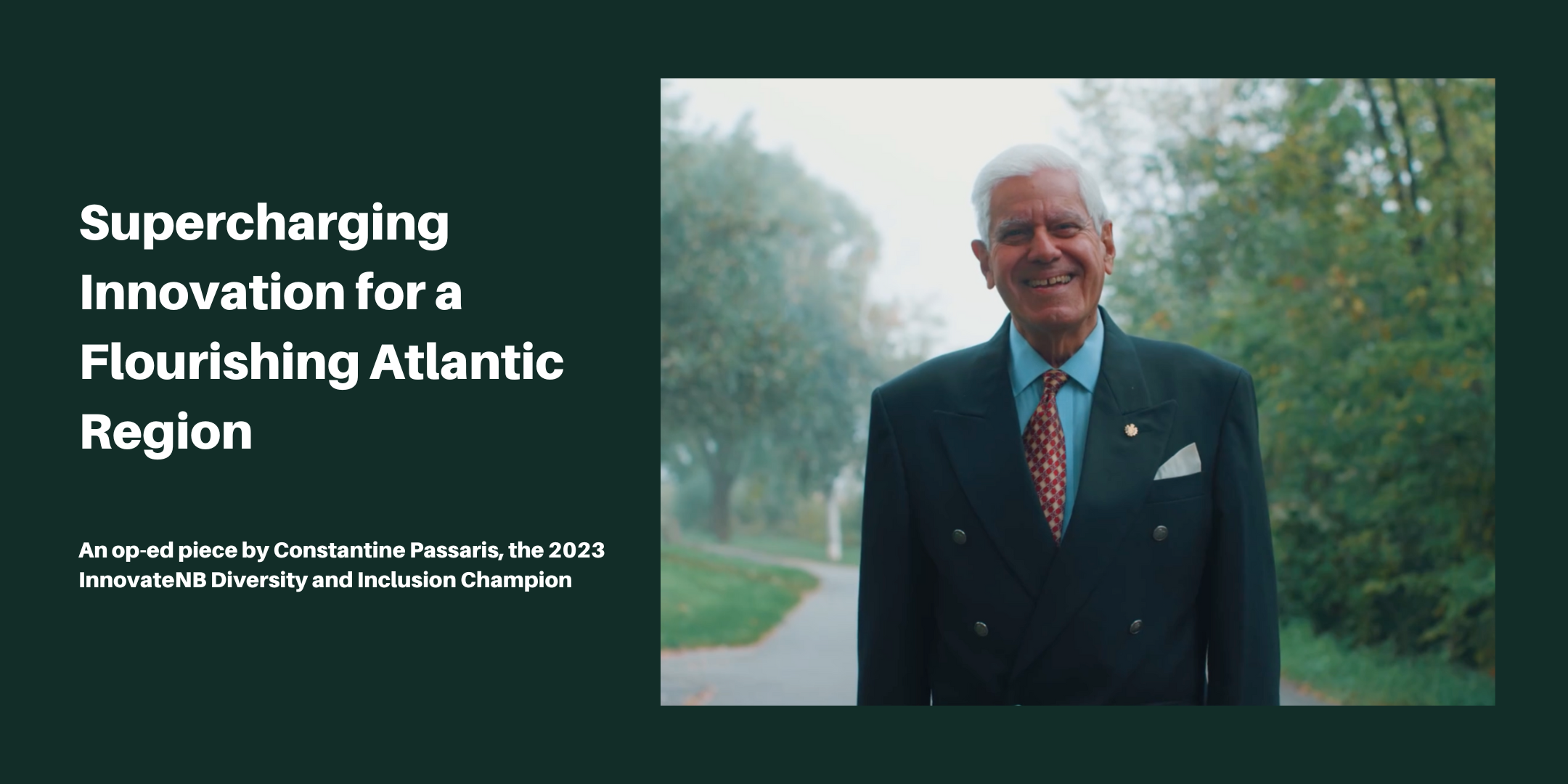 A remarkable collaboration among five prominent provincial institutions has brought the essential role of innovation into sharp focus as a driving force for the Atlantic Region's prosperity.
On October 12, the New Brunswick Innovation Foundation, Tech Impact, Ignite, Propel, and the McKenna Institute at the University of New Brunswick came together to organize an educational forum featuring panel discussions, group conversations, a gala reception, and the announcement of the esteemed 2023 Innovate NB award recipients.
Constantine Passaris is the 2023 InnovateNB Diversity and Inclusion Champion. Read his full op ed piece 'Supercharging innovation for a flourishing Atlantic region' here.