Fredericton's Ginger Agency expands to Saint John
Andrew Bedford , The Ginger Agency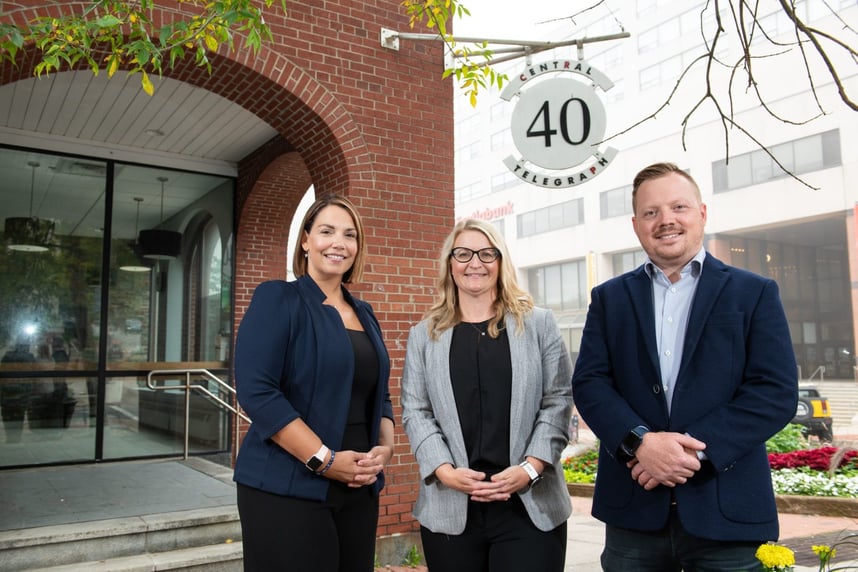 The Ginger Agency is proud to announce the creation of their Saint John office at 40 King St, taking over The Chamber's former location. This new office will complement Ginger's head office in Fredericton. The move is part of a strategic plan to grow the team's bench strength while pursuing international clientele.
"Saint John is known for its style, creativity and a talented pool of marketing professionals. As our firm continues to grow, it is crucial that we have access to the most talented marketers in the region," says Kerry Wells, Co-CEO, The Ginger Agency.
Amanda Masters has been selected to lead the Saint John office as Regional Vice-President. Amanda is a proven community leader, drawing on nearly 20 years of operations experience in her family business.
"Amanda is an impressive woman. She is strong, intelligent and capable and has helped lead a business with over 375 employees and 6 locations. In addition to this, she has served as the President of the SJXA business group, as well as the Boys and Girls Club of Saint John. But most importantly, she is a kind and wonderful person and will be a role model for our team," says Kerry Wells, Co-CEO of The Ginger Agency.
Establishing a physical office rather than remote work is part of Ginger's commitment to investing in the communities they serve. Team members have the option to work remotely, however, Ginger is proud of their culture and the spaces where people choose to come together.
"Ginger's company's motto is Work Hard, Be Nice, and our success is built on always giving more than we take. Our company donates 5% of our time and 5% of our proceeds to deserving non-profits. We are excited to announce that we will be selecting a local non-profit and donating a brand & communications strategy package valued at over $50,000. The package will include brand strategy, positioning, communications, design, web and an educational marketing campaign," says Amanda Masters, Regional V.P.
Ginger is the New Brunswick representative of The Canadian Agency Network (TCAN), a national network of leading Canadian marketing agencies, taking over the position from Revolution Strategy in 2020. In 2015, Saint John hosted the National TCAN Conference, bringing marketing professionals from across the country. Ginger is proud to be able to continue this legacy of marketing professionalism in Saint John.
"Since we founded Ginger over a decade ago, I have always been inspired by Saint John. The city has a unique, creative spark. We are very excited to meet awesome people and work to earn our place in this wonderful city. If you need us, we are right down the street from where Zellers used to be," says Andrew Bedford, Founder and Co-CEO of the Ginger Agency.
Read the original article here