Atlantic Startup Leaders Gather at Volta
Celebrating the Present and Future of Atlantic Canadian Startups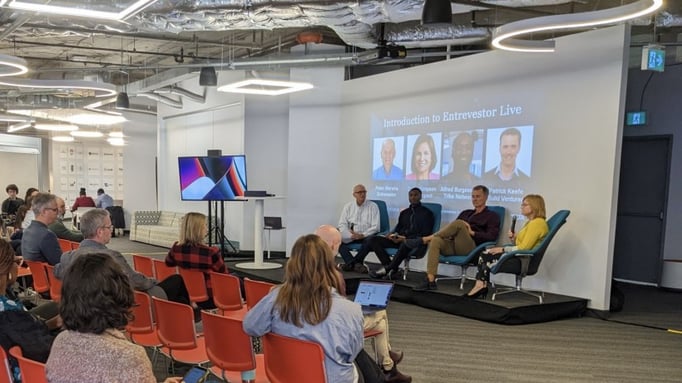 The second annual Entrevestor Live conference was held at Vota in downtown Halifax. TechImpact was a proud event sponsor, and our CEO, Cathy Simpson, was a panellist. The event showcased regional business leaders and startup superstars and celebrated the region's success.
The conference discussed some important topics, including:
BIPOC representation and inclusion

Different tactics for raising capital

Experiences from businesses active in the international market

And challenges that Atlantic Canadian entrepreneurs continue to face
It was the first time Entrevestor hosted the event in person, allowing participants to connect with successful founders, influential business leaders and startup and growth experts. These conversations and interactions between first-time and seasoned founders, executives and leaders are something that we work hard to facilitate here at CollabHub.
CEO Cathy Simpson had this to say about the event,

"The day was filled with incredible stories, advice, learnings, and constant reminders on how important the innovation ecosystem is to starting, growing, and building companies and talent. Each panellist brings a different experience, and Entrevestor Live provided an opportunity for that to be shared. There are so many strengths in our Atlantic Canada ecosystem, and during the afternoon, I was reminded often of how unique our region is, and there is much to celebrate."
We want to congratulate the organizers on a fantastic event. You can read Entrevestor's summary by clicking the button below to learn more about it.
And if these types of events interest you, I suggest you consider attending Innovate NB Celebration next month in Saint John. You can also learn more about it by clicking below.