TechImpact and partners launch the InnovateNB celebration, a reimagined KIRA Awards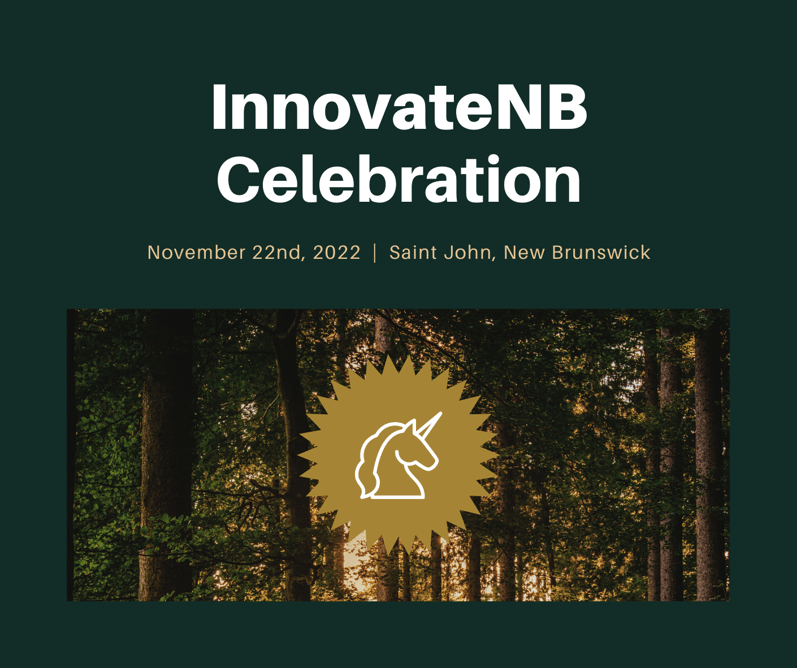 At TechImpact, we are thrilled to announce that, along with our partners in innovation, we are bringing back the KIRA Awards, reimagined as the InnovateNB Celebration. Taking place in Saint John on November 22, 2022, the innovation community will gather for a day-long event to foster and celebrate innovation in New Brunswick.
We are looking forward to co-presenting the InnovateNB Celebration with some wonderful partners who also promote innovation in our province, including the New Brunswick Innovation Foundation, the McKenna Institute at the University of New Brunswick, Propel, and Envision Saint John: The Regional Growth Agency. The event will feature a full day of programming, including an industry trade show and recruitment showcase, round table thought leadership sessions and a 'Meet the Investors' fireside chat with venture capitalists and other investors, capped off with the InnovateNB Awards ceremony celebrating New Brunswick's most innovative organizations and solutions. The InnovateNB Celebration will rotate to locations around the province in future years.
"The InnovateNB Celebration will build on the strong heritage of the KIRA Awards to celebrate technical, social, and economic innovation across all sectors in New Brunswick. This new format will also bring a wide range of stakeholders in the innovation sector together, along with other interested New Brunswickers, to forge new relationships and drive new opportunities, investments, and growth," says Cathy Simpson, CEO of TechImpact. "We look forward to engaging with more organizations as the planning for this major celebration proceeds".
We want to ensure that The InnovateNB Awards will be an inclusive event and aimed at those working across all sectors, not just tech. Some events, including the startup demos and recruitment showcase, will be open to the public free of charge.
Ignite Fredericton founded the KIRA Awards in 1988 with the last event taking place in 2018. Now, with New Brunswick emerging from the shadow of the pandemic and its economy on an upswing, we are looking forward to bringing the innovation community together to celebrate the ingenuity of New Brunswickers once again.
"New Brunswick is home to a wide range of innovators – in startups, established businesses, not-for-profits, academia, and government. We need to proudly tell their stories and celebrate the transformation of our province these individuals and organizations are leading," says Adrienne Oldford, Executive Director of the McKenna Institute. "That is what we will do with the inaugural InnovateNB Awards on November 22."
Stay up to date with the InnovateNB Celebration website at InnovateNBCelebration.com, where more information on sponsorship, tickets, and opportunities to take part in the various events will continue to be released in the coming weeks.
We can't wait to see you there!
Read the original press release on TechImpact's website here