Tech Boom Creates Opportunities For Job Seekers and Employers
Author: Huddle Staff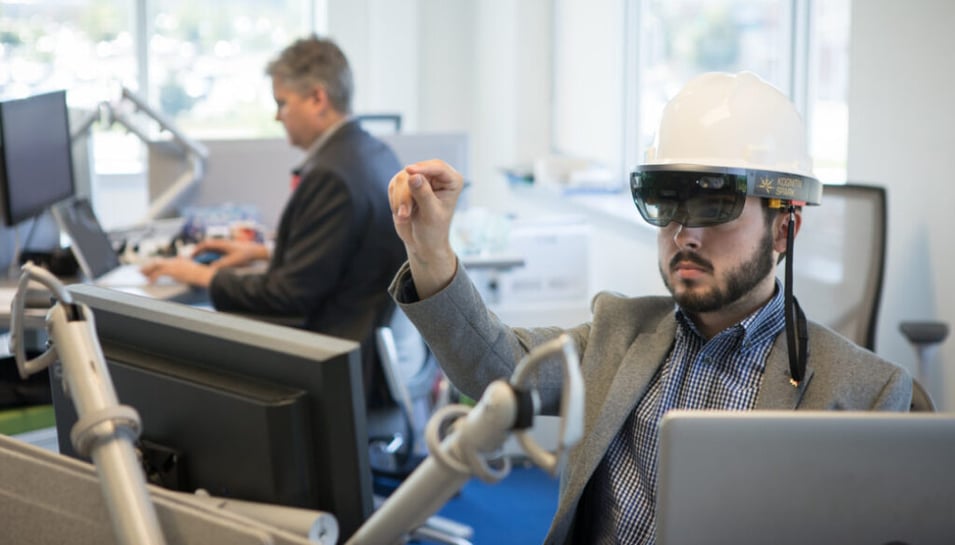 NEW BRUNSWICK'S INVESTMENT IN DIGITAL INFRASTRUCTURE OVER THE LAST FEW DECADES AND THE SUCCESS OF HOMEGROWN STARTUPS SUCH AS RADIAN6 AND Q1 LABS, WHICH SOLD FOR MORE THAN $1-BILLION COMBINED, HAVE TURBOCHARGED THE TECH LANDSCAPE – THUS CREATING MORE DEMAND AND MORE OPPORTUNITIES FOR LOCAL IT WORKERS.
"Our digital economy is growing, it has stronger salaries, many career paths and technology skills are in high demand with no end in sight," says Cathy Simpson, the CEO of TechImpact, a private sector-led tech organization.
The New Brunswick IT sector grew 28 percent from 2014-2019 to an estimated 4,500 workers. The sector increased annual revenues by 49 percent over a five-year period, reaching $590 million in 2019. It also exports nearly $400-million in goods and services annually.
The tech sector is thriving nationwide as the economy recovers from the effects of the pandemic.
A recent Information and Communications Technology Council (ICTC) report showed the digital economy in Canada has surpassed all other sectors in employment recovery, at nearly 12 percent higher than pre-pandemic levels as of May 2021. By 2025, there will be 250,000 more digitally skilled jobs across Canada and New Brunswick wants to get its share of those positions
Simpson says the COVID-19 pandemic accelerated investment and the implementation of digital technologies and business transformation in many sectors of the economy, in turn transforming how people work, learn and live.
"To implement and get the most out of these tech solutions, you need people who know how to do that," she says.
Such high demand has led to more competition and opportunities for IT talent. The range of opportunities runs from user support technicians to web developers to software engineers and everything in between. And it's not just in the IT sector, but throughout the entire economy looking for workers with a variety of technical skills.
"If New Brunswick is able to capture its share of the demand, that could mean thousands of new jobs in the province," said Simpson, with the average IT salary being more than $63,000. "You have both an IT sector that is growing, and you have an IT workforce that is growing, resulting in an abundance of opportunity for New Brunswickers, newcomers to the province, and students enrolled in computer science and technical programs."
TechImpact recently started an online platform called CollabHub meant to support and grow the industry and act as a portal for people looking for IT career opportunities and digital solutions from New Brunswick-based companies. WorkingNB offices across the province can also help job-seekers connect with employers that are hiring IT workers.
"There's no wrong turn someone can make right now if they're interested in work in this field," she said. "There's that much opportunity and New Brunswick wants to be known as a province where you can have an outstanding quality of life and an outstanding career all at the same time. People are already doing this and you can too!"
This story is sponsored by WorkingNB. Are you an employer looking for IT workers, or a potential employee wanting to make connections with IT companies? Contact WorkingNB.